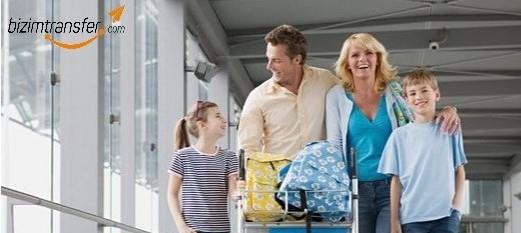 Airport Transfers in Antalya
Travelling is enriching for human souls. Many people also believe that traveling is important to discover yourself. The experiences you earn during your trips help you explore yourself better to notice your reactions to different situations that arise when you are away from a familiar environment. Solo traveling makes you stronger since you just have yourself to depend on, in any situation. When you visit a different country or continent, you would come across different cultures and lifestyles helping you understand and appreciate diversity.
One of the things you can do to ensure a good trip when traveling internationally is arranging for airport transfers from Antalya airport to your hotel. Air travel can be very tiring on international trips; jet lag might kick in fast. You can ensure a good start to the trip by hiring a good airport transfer service. They will pick you up from the airport and drop you at your hotel. You can take rest at your hotel and start exploring the tourist spots later on.
Great Tourist Destination
When you are done with your trip, you can hire car in Antalya airport to pick you up from any point in the city and drop you at the airport before your scheduled departure. Many airport transfer service providers have streamlined the process for the customer's benefit.
Antalya is the largest international sea resort located on the Turkish Riviera. It has fast developed as a great tourist destination. Every year, millions of tourists come to take a look at the historic sites and ancient cities in Antalya. There are many activities to lure tourists such as skiing, river rafting, canoeing, watching meteor showers, rock climbing, bird watching, and many others.
Book your airport transfer in Advance
You can book your airport transfer in advance. All you need to do is to give them the contact details of the passenger, the number of passengers, flight number, scheduled arrival date and time. They will be at the airport on time to pick you up. For group transfers, you must provide them with all the details including the number of people in the group to help them arrange for a suitable vehicle. If you have children traveling with you, make sure that you inform them in advance so that they can arrange for a suitable number of infant, baby or kids car seats.
These agencies only hire expert drivers, and they also perform necessary background checks before hiring. You can have rest assured of a safe and comfortable trip when you hire car rental services in Antalya. They have specially-designed latest technology-equipped vehicles. If you go for luxury rental car suppliers, you can also avail top-notch facilities like Wi-Fi, LCD TV, water, and charging point in addition to the air conditioner to ensure a comfortable ride. To know more about them visit http://www.bizimtransfer.com/en/.